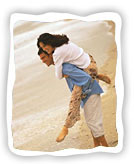 Detailed ItineraryDay 01 - Arrival at Chennai
You arrive in Chennai by international flight. Chennai, home to ancient Dravidian civilization, hardly touched by the invasions from the North, which is often claimed to be the "pure" India. After a traditional 'Swagat' (Welcome) our representative would assist you at the airport and to our hotel for check in and overnight stay.
Day 02- Chennai / Mahabalipuram ( Mammalapuram ) ( 65 km / 1 ½ Hrs. )
Morning half day sightseeing tour touching Fort St. George, San Thome Cathedral and the museums that contain the world's most complete and impressive selection of Chola bronzes and stone sculptures from South India and the Deccan. Later we drive on to Mammalapuram. Built in the 7th century, this ancient city is said to be a sculptor's delight, boasting of some of India's most sublime rock-cut art, for which it is now a World Heritage site. On arrival we assist you to check in at our Hotel for overnight stay.
Day 03 - Mahabalipuram /Kanchipuram /Mahabalipuram ( 65 km / 1 ½ Hrs. )
Post breakfast depature for sightseeing covering Shore Temple, Arjuna's Penance & Five Rathas. Drive to Kanchipuram, the golden city of thousand temples, one of Hinduism's seven most sacred cities of the early Chola Period of the 2nd century. We drive back to Mahabalipuram for overnight stay.
Day 04 - Mahabalipuram / Tanjore (300 km / 6 hrs)
Early morning drive to Tanjore. Upon arrival at Tanjore, we visit Brihadeshwara temple, also known as the 'Big Temple', built by the Chola dynasty. This massive temple is 216 feet high and the single spherical stone on top weighs 80 tons. Its beautiful murals resemble the frescos of Ajanta. Overnight stay.
Day 05 - Tanjore / Trichy / Madurai (200 km / 4 hrs)
Post breakfast departure for Madurai via Trichy. On arrival, city tour of Trichy, covering Srirangam Temple & Rockfort, Trichy's most famous landmark, which has a Temple, perched on the outcrop of Rock. On to Madurai. Overnight stay.
Day 06 - Madurai
Morning visit to Meenakshi Sundareshwar, one of the largest temple complexes in India built between the 16th and 18th centuries. Apart from the estimated 33 million sculptures there, the temple is absolutely absorbing with the endless rounds of ceremonies, prostration of countless devotees and glittering market stalls. Leisurely afternoon followed by overnight stay at hotel.
Day 07 - Madurai / Thekkady ( 136 km / 3 ½ hrs. )
(Periyar Wildlife Sanctury) Early morning drive to Thekkady. On arrival we assist you to check in at our Hotel. Set on an attractive lakeside, Periyar is one of India's finest wildlife sanctuaries and home to herds of wild tuskers, bison and spotted deer. Evening game viewing at the sanctuary by boat on lake Periyar. Overnight stay.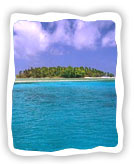 Day 08 - Periyar / Cochin (190 km / 4 hrs)
Post breakfast departure for Cochin, one of the finest harbours on the Arabian coastline, famous as a port for overseas traders from early times. Its cosmopolitan character is reflected in the buildings and structures representing different regions of the world. A city of peninsulas and islands, today it is Kerala's commercial hub. Overnight stay.
Day 09 - Cochin
Cochin, Kerala's prime destination, is spread across an island in the stunning locale between the Arabian Sea and Kerala's backwaters. Morning tour of Cochin to visit Dutch Palace (Built by the Portuguese), Jew Town, the 1568 Jewish Synagogue, spice market, where the air is filled with the pungent smell of spices, St. Francis' Church and Chinese fishing nets. In the evening Kerala's most popular classical dance, Kathakali awaits you. Overnight stay.
Day 10 - Cochin / Goa (by air)
Post breakfast departure to airport to board flight for Goa, heart of Indian tourist destinations. It is the most preferred beach destination in India for numerous reasons. Beautiful sandy beaches, a delightful laissez faire attitude, quaint homes & old churches in the Portuguese tradition, flowing spirits, carnival atmosphere, lovely country sides & abundant seafood contribute to make Goa an absolute paradise on earth. On arrival we assist you to check in at our Hotel for overnight stay.
Day 11 - Goa
This morning we leave for a full day sightseeing tour of Old Goa, starting with Basilica of Bom Jesus dedicated to Infant Jesus, Church of Se Cathedral, Church of St. Francis of Assisi and the church of the Lady of Rosary Church. Overnight stay at hotel.
Day 12 & Day 13- Goa
Days spent in enjoying the golden beaches, luxurious casinos and flowing spirits in Goa.
Day 14- Goa / Mumbai
We fly back to Mumbai. Tour concludes. Caper thanks you for your patronage and ensures a punctual transfer to the Railway Station / Airport for your onward travel.