Detailed ItineraryDay 01 - Arrive Mumbai
Upon arrival you will be met by our representative & transferred to hotel, where rooms will be kept ready from previous night. After traditional welcome check in into hotel. Overnight to be spent at hotel.
Day 02 - Mumbai
After breakfast half day tour of : Gateway of India. The stone archway designed by Wittett in the 16th century Gujarati style. Elephanta Caves 9 kms by sea. These 7th century rock - cut cave temples dedicated to Lord Shiva are situated a top a hill on the island. With everlasting memories of the day spend night at hotel.
Day 03 - Mumbai - Goa
Transfer to Airport for flight to Goa. On arrival transfer to hotel. Overnight at hotel.
Day 04 - Goa
Just be ready to visit the city that is called the "Archaeologist's Delight" In the morning you will visit North Goa and South Goa in the afternoon. Overnight at hotel.
Day 05 - Goa
It's your day. It's the day to relax. Where? At the beautiful, refreshing and health prone beaches of Goa . Overnight at hotel.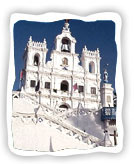 Day 06 - Goa - Belgaum - Badami ( 275 kms 6 hrs)
Breakfast in the hotel. Drive to Badami enroute visiting Belgaum - a total picture of contrasts. On one side is the old town area and modern on other, in the heart of Belgaum is the Fort. Inside it are most famous Kamala Basti, the Jain Temple & the Jama Masjid. The Kapileshwar Temple, the Ananthashayana. Overnight at hotel.
Day 07 - Badami
Rock cut cave Temples, Gateways, Forts, Inscriptions, Sculptures that seem to come alive before your eyes. Badami has to be seen to be believed. Climb a flight of steps to reach the ancient caves, all hewn out of sand stone on the precipice of a hill. Also a must see are Bhutanatha temples that lend their names to the lake just beneath the cave temples. Take a dip in this green tranquil river. It is said to have the healing properties. Badami also has the eighteen inscriptions ranging from 06th to 09th century. Overnight at hotel.
Day 08 - Badami - Aihole - Pattadakal - Hospet
Lucky day as you are going to Hospet enroute visiting Aihole and Pattadakal, and for that nothing can be said as everything is self explanatory. Aihole which is famous as the "cradle of the Indian Architecture". You will also visit Pattadakal . Situated on the left bank of the Malaprabha river, a world heritage centre, has 10 major temples representing early Chalukyan architecture, later continue towards Hospet. Overnight at hotel.
Day 09 - Hospet
Come with us this morning to explore the beautiful world of Hospet. The touristic importance of this lies in its proximity to Hampi, the site of the medieval Vijaynagar empire, (13 kms) is the most evocative of all the ruins in Karnataka.. Overnight at hotel.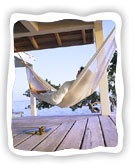 Day 10 - Hospet - Hassan
Have your breakfast and head towards the destination that has it all. Yes! You guessed it right. We are going to Hassan. Set and refresh into hotel. Take an excursion to Belur & Halebid, a beautiful example of Hoyasala. s architecture. Famous of them is The Chennakeshava Temple : which took 103 years to complete. The temples of Halebid bear mute testimony to the rich, cultural heritage of Karnataka. Overnight at hotel.
Day 11 - Hassan - Shravanabelagola - Hassan
Drive towards Hassan enroute you will see the splendour of Shravanabelgola. 51 kms South . east of Hassan, one of most important Jain Pilgrim centres. Here is the 17m high monolith of Lord Bahubali . the world. s tallest monolithic statue. Rest of the day you will remain free to explore the surroundings. Overnight at hotel.
Day 12 - Hassan - Madikeri
Early morning we will be going to Madikeri, a place which is called as the "Scotland Of India". On arrival set yourself in the hotel, refresh yourself and come with us to visit Madikeri Fort , Abbey Falls , Nisargadhama . Known for its calm, serene beauty, this place is an ideal picnic spot visited by hundreds of tourists throughout the year. Overnight at hotel
Day 13 - Madikeri - Mysore
After breakfast ride with us to the exclusive locales of Mysore. On arrival, check in into hotel. Refresh yourself & go to visit :Mysore Palace, Chamundi hills . Towering over the city, these hills are 13 kms away from Mysore. Halfway up is the Nandi bull, a 4.8m monolith. Brindavan Gardens . A site to be loved. The musical fountains & colorful lights transform this place into a fairy land. Overnight at hotel.
Day 14 - Mysore
Get up & get set for your visit to: Sri Jauyachamarajendra Art Gallery . Housed in the Jagmohan Palace, the gallery has a collection of exquisite paintings. In the afternoon visit Somnathpur. It is a little village where you can see the famous 13th century temple well known for its great architectural beauty. The star shaped temple with three shrines is the latest & well preserved heritage of hoyasala architecture. Overnight at hotel.
Day 15 - Mysore - Srirangapatnam - Bangalore
After breakfast, you are free to explore the beautiful surroundings. Afternoon drive to Bangalore enroute visiting Srirangapatnam . capital of the warrior . King Hyder Ali & his son Tipu Sultan, has magnificent monuments that are well worth a visit. In the evening, drive to Bangalore. On arrival check into hotel. Overnight at hotel.
Day 16 - Bangalore - Mumbai
Come with us to explore the "city of gardens" We will take you to Vidhan Saudha . It houses the State. s Legislature and Secretariat, Nandi Temple . One of the oldest temple, popularly known as the Bull temple. In the evening take your flight to Bombay. On arrival transfer to International Airport for flight back home.