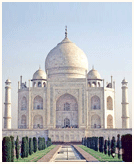 Welcome to Ideas Cell Tours Travel's Tips , advice and Frequently asked questions . Here you will find answers to many of your questions and in case you have anything specific do not hesitate to ask us, we will be glad to help.
Will I be met at the airport on first arrival?
First impression is the last impression. YES, as soon as you come out from customs, you will find us waiting to welcome you with a placard on your name and assist you to transfer you to your hotel where we normally hand over your travel documents and brief you on the tour in totality.
Who are your guides ?
Ideas Cell Tours uses only the best in-country guides. Most guides are government approved and trained in the standards and requirements established by Ideas Cell Tours. Our guides apart from the guiding section are at your service to answer all your questions and help you with anything you need. Language guides must be booked well in advance due heavy demand.
How are the accommodations like?
In India as else where accommodations vary with the price. India offers from five star deluxe class hotels to clean, comfortable, affordable tourist class hotels. Our attempt has been to personally inspect hotels and lodges we recommend in all the cities you visit. We choose our accommodation based on what we think are most important aspects: cleanliness, comfort, location and value.
Can we include breakfast or meals?
Breakfast or meal can be included if requested. Normally, we do recommend to include only breakfast but no meals. This is because in India foods are normally spicy and consist of curries which is different from your country. Also meals in a hotel is definitely expensive than in a local restaurants. As such, we normally suggest to include only breakfast and while in India, eat the best you like since there are plenty of choices in both hotels and restaurants. We do not suggest even to pre-pay your meals and then feel sad with the decision since normally we do not know your choice and taste.
Internal road transport.
The comforts of your tour depends on your transport. We always suggest client to use deluxe air-conditioned transport, especially during hot months. Though it works out a bit expensive than non-air-conditioned transport, comforts wise it is worth. It avoids dust, inspects, noise and keep the atmosphere cool with comforts.
What about my bags?
Based on our experience and the ground conditions in India we highly recommend that you travel with only one large bag and one small bag) . It is possible to leave the large bag at your hotel to pick them up before the final departure for onward destination. Some itineraries have more restrictive baggage allowances because of travel on small air planes and for convenience.
Any Specific questions ?
Kindly enter the same below and your e-mail, we will get back with an answer as soon as possible.
Ideas Cell Tours
Address :
A - 13 Shubham Apts 37, Patparganj
Delhi - 110 092 ( India )
Phone :
91-11-22026021, 22723592
Fax :
91-11-22724339
Email :
info@ideas4india.com