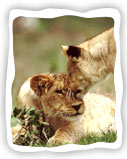 Detailed ItineraryDay - 1 Delhi
Arrival in Delhi before or after midnight. Overnight stay in a hotel.
Day - 2 Delhi
Morning spent at leisure. Afternoon sightseeing tour of New Delhi. Visiting India Gate, driving past President House, and visit the Qutab Minar & Humayun's tomb. Overnight in the hotel.
Day - 3 Delhi
Morning sightseeing tour of the Old Delhi, visiting Red Fort, Jama Masjid, Raj Ghat etc. After having lunch, go for some shopping or additional sightseeing. Overnight in the hotel.
Day - 4 Delhi - Guwahati - Kaziranga National Park
Catch an onward flight from Delhi-Guwahati in the morning and transfer to Kaziranga National Park (4 hr.). In the evening enjoy dinner watching the tribal or Bihu dance beside the log fire under bamboo grove. Overnight at the resort.
Day - 5 Kaziranga National Park
Wildlife viewing and nature walks in the park. Pay a visit to the tribal village later that afternoon and witnessing the see silk worm rearing. Dinner and overnight at the resort.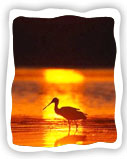 Day - 6 Kaziranga National Park
Early morning visit to the Kaziranga National Park on an elephant. Later, that afternoon visit the tea garden and tea factory. Enjoy a lavish dinner at a tea garden bungalow. Overnight spent at the resort.
Day - 7 Kaziranga -Guwahati - Bagdogra - Kalimpong
Drive to Guwahati to connect flight to Bagdogra at noon. Arrive Bagdogra and drive to Kalimpong. Dinner and overnight at a hotel.
Day - 8 Kalimpong
Morning spent at leisure. Afternoon guided tour of Kalimpong. Overnight spent in a hotel.
Day - 9 Kalimpong - Siliguri - Kolkatta
Enjoy the thrill of early morning rafting on river Teesta and then drive down towards Siliguri. Catch the connecting overnight train to Kolkatta. Overnight in the train.
Day - 10 Kolkatta
Arrive in Kolkata and transfer to a hotel. Enjoy a full day sightseeing tour of the City of Joy - Kolkatta. Overnight at a hotel.
Day - 11 Kolkatta - Sunderbans National Park
Departure from Kokatta to Basanti Port (3 ½ hr.) for Sundarbans. At the Sundarbans, enjoy a cruise to Sajnekhali by a dedicated motorised launch (2 ½ hr.). Overnight in the launch. Dinner & night stay on the boat.
Day - 12 Sunderbans National Park
Have a full day cruise through mangrove creeks for wildlife viewing & bird watching at the Sundarbans. Enjoy lunch on the boat. Anchor at Sajnekhali by sunset. You can also opt for watching the Slide show on wildlife at the Mangrove Interpretation Centre in the evening with tea & snacks. Dinner & night stay on the boat.
Day - 13 Sunderbans National Park - Kolkatta
Pay a morning visit in a cycle rickshaw to Rangabeloa Tagore Society to see the rural development project. Return back to Basanti Port by the afternoon. Transfer to Kolkatta by car. Overnight in a hotel.
Day - 14 Kolkatta - Delhi / Onward Destination
Catch the flight from Kolkatta-Delhi in the morning. Spend a day at leisure in Delhi. Transfer to the airport to catch the connecting flight to onward destination.