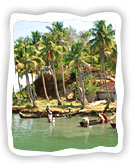 Detailed ItineraryDay 1 Chennai
Arrive Chennai and meet our representative at the arrival hall. Upon arrival straight away transfer to Mahabalipuram. Arrive Mahabalipuram and check – in at hotel.
Day 2 Mahabalipuram
Morning visit the places to be visited in Mahabalipuram are Arjuna's Penance, Krishna Mandapam, Varaha Mandapam, Five Rathas and Shore Temples. Later visit Kancheepuram, one of the seven sacred cities of India and also home to the famous silk and cotton weaving industry.
Day 3 Pondicherry
Morning drive to Pondicherry. Arrive Pondicherry and check – in at hotel. Later visit Sri Aurobindo Ashram, where Sri Aurobindo and the Mother lived for the most parts of their lives, attracts tourists to this little city. The Pondicherry Museum is home to some of the most exquisite collections on architecture and sculpture.
Day 4 Trichy
Morning drive to Trichy. Arrive Trichy and check – in at hotel. Later visit The Rock Fort Temple, an enchanting temple unique in its own way makes a must visit site of Trichi. The Tiruvanaikkaval Temple is famous for its Siva lingam. Srirangam is an island on the river Cauvery.
Day 5 Madurai
Morning drive to Madurai. Arrive Madurai and check – in at hotel. Later visit Meenakshi Temple, where the 1,000-pillared hall has stone figures carved on the pillars, some of which sound like metal when hit with an object. Also visit Tirumalai Nayaka Temple and the Temple Art Museum.
Day 6 Trivandrum
Morning drive to Trivandrum. Arrive Trivandrum and check – in at hotel. Afternoon sightseeing tour of Trivandrum visiting The ancient temple of Sri Padmanabhaswamy is one of the major attractions in the city of Thiruvananthapuram. Napier Museum shows a harmonious blending of Kerala, Mughal, Chinese and Italian architectural styles. Sri Chitra Art Gallery has a good collection Tanjore, Mughal, and Rajput schools of art. The Zoo in Thiruvananthapuram has many shady and delightful walks.
Day 7 Cape
Day return excursion to Cape Comorin. Visit Swami Vivekananda Rock Memorial. Kanyaumari is the only place in India where one can watch the sunset and moon rise simultaneously on a full moon evening.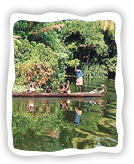 Day 8 Alappuzha
Morning drive a short distance before switching over to a boat for a through many canals and waterways up to Alleppey. The backwater cruise in a country boat is the best way to explore the villages and rural life. In Alleppey you will be taken aboard your floating houseboat, a different boat with a bedroom and en-suite rest room for your comfort.
Day 9 Cochin
Morning drive to Cochin. Arrive Cochin and check – in at hotel. Afternoon sightseeing tour of Chennai including Marina Beach, the second longest beach in the world. The St. George Fort, built in 1653, is currently used as the state government's secretariat. Santhome Cathedral was built around 14th/15th century and is another colonial structure worth visiting. Dedicated to Lord Shiva, the Kapaleeshwar Temple is the oldest temple in Chennai. Another important temple in the city dedicated to Lord Krishna is Parthsarthy Temple. The Snake Park has a large collection of snakes and many other reptiles.
Day 10 Coimbatore
Morning drive to Coimbatore. Arrive Coimbatore nd check – in at hotel. Afternoon visit the VOC Park and Zoo is an amusement park named after the famous freedom fighter V. O. Chidambaram. The Perur Temple, situated about 6 km from Coimbatore, is one of the seven Kongu Sivalayams. The Marudhamalai Temple, located on a hillock, is dedicated to Lord Subramanya. Then there is the Forest College, which is one of the oldest institutions of its kind in the country.
Day 11 Ooty
Morning drive to Ooty. Arrive Ooty and check – in at hotel.
Day 12 Ooty
Full day sightseeing tour of Ooty and surroundings. Visit The Botanical Garden an ideal tourist spot besides being a source of information about the region's flora. Also visit to the Ooty Lake. Besides these, there are various view points like Lamb's Rock (8 km away from Coonoor), Kodanadu (16 km from Kotagiri), and Dodabetta Peak that offer fascinating views of the surrounding plains and hills.
Day 13 Mysore
Morning drive to Mysore. Arrive Mysore and check – in at hotel. Later visit Chamundi Hill. On the top of the hill stands the temple dedicated to the Goddess Chamundeshwari, the royal family's patron deity.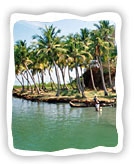 Day 14 Mysore
Morning sightseeing tour of Mysore including Maharaja's Palace built as recently as 1897, which is one of the biggest in India; St Philomena's Church etc; Sri Jauyachamarajendra Art Gallery housed in the Jagmohan Palace, which has a collection of exquisite paintings, and, Brindavan Gardens, which are illuminated 3 days a week.